Let's talk about... Your Wedding Dance!
Posted on
This month, as part of my series of talking with professionals on the topic of 'getting ready for your wedding', we talk dancing with Kristina Jones from Wedding Dance Chester. Who doesn't love to see people performing a great dance routine?? But at the same time, the first dance can be a little bit nerve wrecking for some couples, as let's face it, we are not all natural born performers! Kristina shows us how dance is not just a part of the wedding that you have to dread and go through, but a way to have fun and feel good about yourself.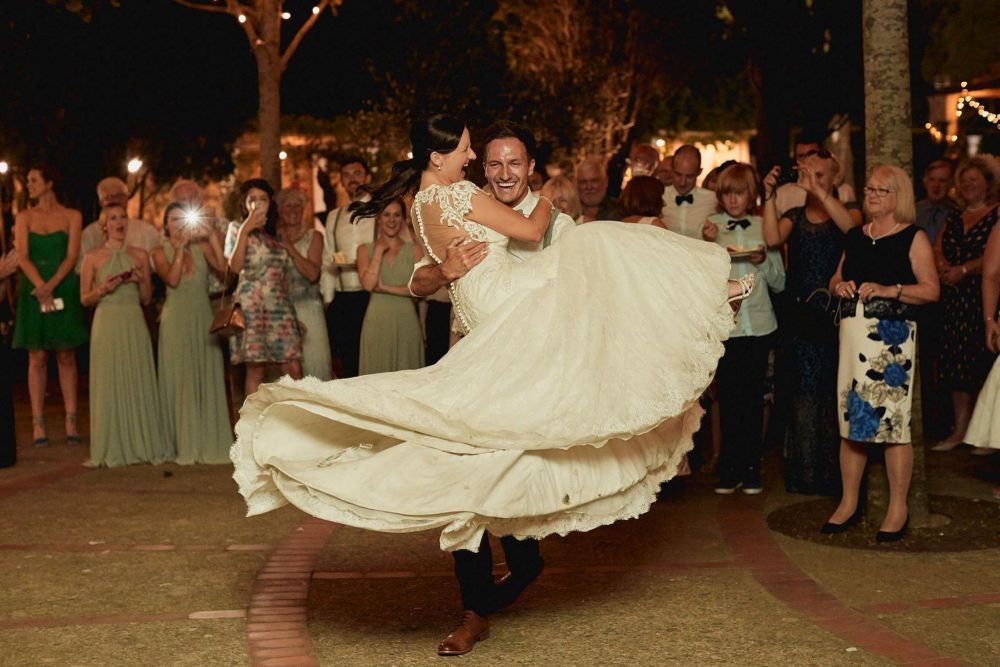 Kristina, tell us a bit about yourself and your business. What led you to where you are?
I am a dance teacher based in north Wales, teaching wedding dance for the last 10years. I've always wanted to be a dance teacher, friends would always want to perform but I loved sharing my dance passion and knowledge. I believe that dance is a skill for life and everyone should have the opportunity to learn. It's invaluable. Not only does it give you some confidence to get up on the dance floor at parties and weddings but also is great for
your health.
I started teaching wedding dance for a national company as a freelancer all those years ago and was instantly hooked. 5 years ago I decided to take the plunge and set up on my own and offer wedding dance tuition in the north west. It had to take a back seat while I had my daughter but has grown naturally through recommendations and meeting couples at
wedding fayres.
I like to think that the reason people book lessons with me is because its no pressure. just me sharing some of my knowledge to make that awkward three minute dread - I mean dance - fun ;-) and a chance to learn a new skill for life.

We see a lot of great dances on social media, from couples to bridal party dances - what do people mostly come to you for? What do you help them with?
I mostly have bookings for couples just wanting to learn a few moves to make it a less scary part of their day. A confidence boost for when their guests are watching.
however my favourite is definitely the full routines. Last year I had a 90s mashup which was brilliant, Spice Girls, Avril Levine and Steps! It was fab! I also had Dirty Dancing routine and recreated the dance from Napoleon Dynamite! Really fun to teach and great for the couples to show off at their weddings.

Hen parties and secret flash mobs are also popular but harder to arrange. If anyone in your wedding party wants to do this it is usually greeted with mixed responses. This is partly down to confidence. However the way we plan our routines is simple movements performed in patterns to make them most effective. The same as the wedding couples it's all about adding in the wow factor.
How long in advance should people start preparing for a dance? And how much extra practice do they need at home?
I try to not book couples before 8-10 weeks before hand and that's normally for a full 4mintute routine. We have to be realistic; this is one day and only a very small part of
it. On the build up to the wedding you are working, suit fittings, dress fittings, sorting favours and other last minute bits. So to try and fit in several hours of tuition is crazy and takes away all the fun. One hour a week is realistic. Then practice wise - put the kettle on and have a 5-10minute practice each day. If you try to block out too much time you just won't do it. Dancing is easy when you are taught in a way that works for you. Because
my teachers and I work with just one couple at a time we can switch to help you learn the steps however is easiest for you.
What should people take into consideration when picking their first dance song?
It has to be something you both love. Love to listen to and make you want to move. This will be YOUR song forever. My advice is to create a playlist of all the songs you both love and then spread them throughout your day. Walking up and down the aisle, signing the register, while guests await arrivals, wedding breakfast. Then you can pick the song
that you like or is easier to dance too, but still use the others in your day.

Speed makes no difference, in fact faster songs can be easier to dance to. Don't get caught up on the song having to be slow - your dance, your wedding therefore your choice.
You have planned this wedding and tried to make it personal to you both, so don't lose that personality for your dance.
A few years ago a couple chose an instrumental and slowed down version of Mountains by Biffy Clyro. It did not suit them as a couple, as beautiful as the song was, as soon as I played the original it all just clicked. They relaxed, moved better and had more fun.
And finally what tips can you give for the first dance?
My top tips are
- Always to walk in with the start of the music. Waiting for the DJ to stop talking and hit play or the long introduction to the song can feel like forever and build up those nerves of everyone watching. By walking in together you can reduce the nerves and just enjoy that moment of coming together to dance.
- If you don't want to do the full song, tell some friends or the DJ to join you after the first chorus. Then there is no awkward turn to the guests to ask them to come on... it puts pressure on you and the guests
- Think about the song playing after. Your first dance (or the father daughter dance if you're having it) is the start of the party. Good DJs have some great ideas but only you know your guests. We chose a song that wasn't romantic in the slightest but we knew our friends would instantly jump up and join us. The atmosphere was amazing and really did
start the party. If your friends or family love the Hokey Cokey - have it. Upbeat and fun, end your wedding day with a bang!

Wedding dance doesn't need to be nerve racking or scary. Simple movements and a bit of confidence can have a huge effect. Wow your guests, show off your new skills and set some couple goals!
-------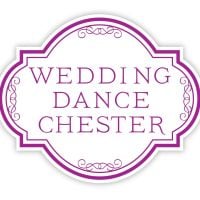 Thank you Kristina for sharing your thoughts with us on this exciting topic! Click here if you'd like to find out more about Wedding Dance Chester, and if you'd like to get in touch directly, Kristina can be reached on [email protected]
--------
This blog is compiled by Blue Lily Magnolia, provider of bespoke and alteration services for wedding and bridesmaid dresses and accessories. Photography has been supplied by Wedding Dance Chester, with permission to share from owners.