Let's talk about... Exercising prior to your wedding!
Posted on
This year I am hoping to interview lots of professionals to get their tips on getting ready for your wedding. From make up artists to florists, we'll have lots of advice and suggestions for you every month or so. This month to start, I am talking to the lovely Shona Tomkinson from Excel Training Studio in Nantwich, who tells us that there is more to exercising and fitness than just having a good looking body. I have been going to Shona's training sessions for a number of years now and she's a legend among the local mums!
Shona, tell us about yourself and Excel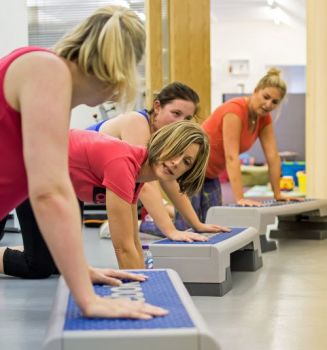 I'm a single mum of a fabulous and very energenic 7 year old and my ethos for fitness was to develop a training method that was both functional and time saving alongside providing confidence and strength of both body and mind. Excel is a family-friendly, small group personal training studio based in Nantwich, specialising in Hybrid/Fusion acceleration training.
My client base is varied but definitely family oriented. So we may have mums with very small children looking to work out somewhere where their children can come along and be with them. We also have many partners coming in together to train for their big day, and families just looking to increase their fitness and wellbeing together.
How do you see exercising and fitness fitting into the pre-wedding plans?
For brides and grooms to be especially, the training isn't just about toning in order for them to look good in their outfits for the big day together. It is about gaining confidence and also enjoying a healthy mental state throughout all of the planning, which can be quite stressful! At the end of their training, they should not only feel confident and strong with bucket loads of self-esteem, but have had the mental strength to deal with the pressures of planning too.
Have you got any general fitness advice for brides-to-be (and grooms-to-be)?
In terms of fitness advice, it is important to keep your goals achievable and also make your fitness regime fun and manageable. You are more likely to keep on track and not lose momentum. Ensure you are keeping your mind healthy as well as the body, so consider looking into your daily eating habits and if lacking in areas, consider introducing lots of extra fresh fruit and veg to really get that body feeling lively, not to mention your complexion too!
What should people consider in the run up to a big day?
On the run up to the big day, brides-to-be need to be ensuring that they keep well hydrated to banish any bloating, plenty of sleep and also consider including some relaxing yoga moves in with their training to help with mental relaxation too.
And finally, your top tips for toning up?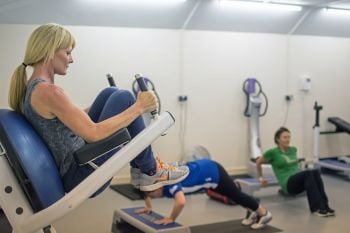 In terms of some little 'super moves' to help with that extra little toning, here are 4 moves that will help tone the arms, back, tummy and all those important areas for a wedding dress.
- High knees
- Standing crunch
- Tricep dips
- Plank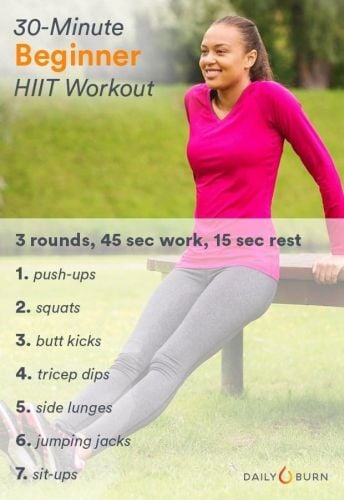 And for a little bit more of a structured workout, try that 30 minutes beginner HIIT (High Intensity Interval Training) workout illustrated on the image left. All of it without any equipment needed, and anyone can do it. Although I must admit, after a few rounds, this gets quite hard!
Thank you Shona for your time and advice! If you want to find out more about Excel Training Studio and how Shona can help you, click here.
--------------------
Blue Lily Magnolia offers bespoke and alteration services for wedding dresses, bridesmaids dresses and other formal occasion wear. I also have a bridal accessories shop here and on Etsy. If you are a wedding related professional and would like to feature on this series of blog, don't hesitate to get in touch via [email protected] !