The Feathers Collection: Work in Progress Update!
Posted on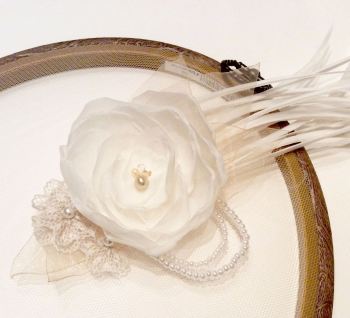 The collection is coming along nicely and I am loving experimenting with feathers and looking at gorgeous 1920's hair dos for inspiration. This time I am making the main flower a kind of camelia or rose in a very pure ivory colour, with a few pears and crystals at the centre. I am also using a bit of gold in the form of a transparent organza, and some vintage lace found in an old antique shop - to add a bit of that vintage effect.
But... as it is now coming up to Christmas, I am taking a little pause to spend some quality time with the family, so no more progress on bridal accessories until early in the next year. In the meanwhile, have a very good Christmas an New Year!