Winter 2015/2016 collection now ready! Feathers!
Posted on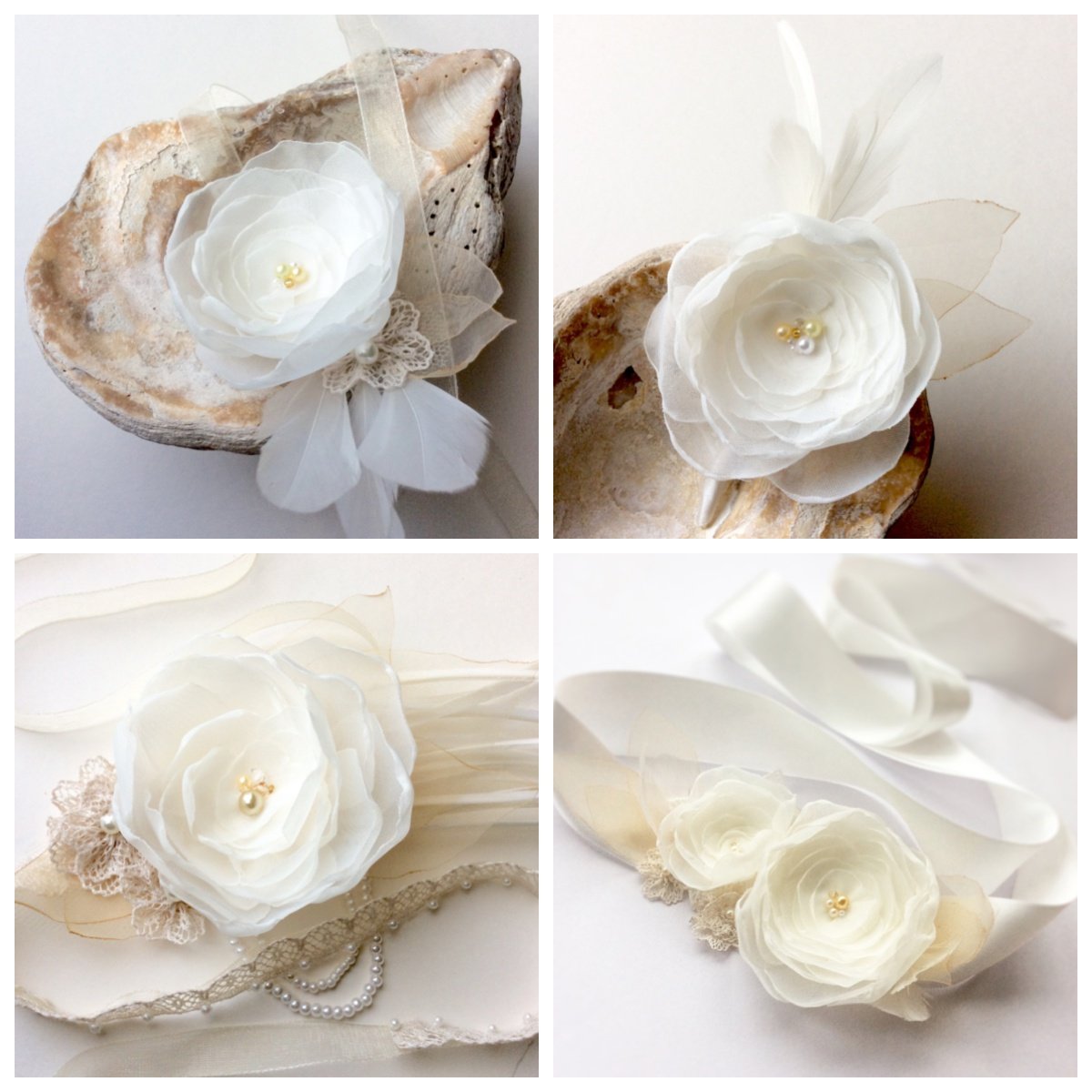 The latest bridal accessories collection for this season is finally ready, after a few weeks in the studio, and the Christmas and New Year preparations and festivities. This mini collection has been inspired by the 1920's deco glamour. Not so much by the bling, but more particularly by the use of feathers and softness in that era. The colours are still light, primarily ivory, but a hint of cream, latte, and gold turn up to tease the eye. I love the cream latte colours provided by a vintage lace found in an antique shop in Wales. They give the collection this little hint of a time gone by.
Like its predecessor, this collection has only four items. This time, they are a delicate wrist corsage, a matching groom's (or ladies') buttonhole, a very fun handtied headband, and a classic sash. I am totally open to designing new custom items in same or similar styles. In fact, I have a few ostrich feathers that could do with becoming something gorgeous for a bride, so if you would like something along those lines, don't hesitate to ask!
The matching corsage and buttonhole (or boutonniere) are perfect for a bride and groom, or head bridesmaid and groomsman. I also think they look particularly cute as a set for a ladies wedding. The headband, I totally love, and I think looks fabulous with short hair. Think of the lovely Daisy in the Great Gatsby. And the sash - just classic, looks amazing with all sorts of dresses.
Well, I have really loved making this collection, and hope you enjoy it too.
Happy new start of the year!