Let's talk about... Wedding Photography!
Posted on
When we got married, the first thing that we booked was the venue, and the second thing, the photographer. Good photographers get booked sometimes years in advance, and my husband-to-be and I knew that we wanted someone who'd be able to see and reflect our personalities through their lenses. So if you are like us and want to have photos that you will treasure all your life, make sure you read what Sarah from Sarah Horton Photography has to say below.
Award winning Sarah is listed for the second year in a row in the GoHen.com 50 Best Wedding Photographers, which described her work as 'unique, captivating and deeply romantic'. Based in Nantwich, where I met her at a local networking meeting, Sarah covers Cheshire and the North West area, but also destination weddings abroad. In fact, one of her photographs of a wedding at Lake Garda recently scooped 'Photo of the Week' at Brides Magazines.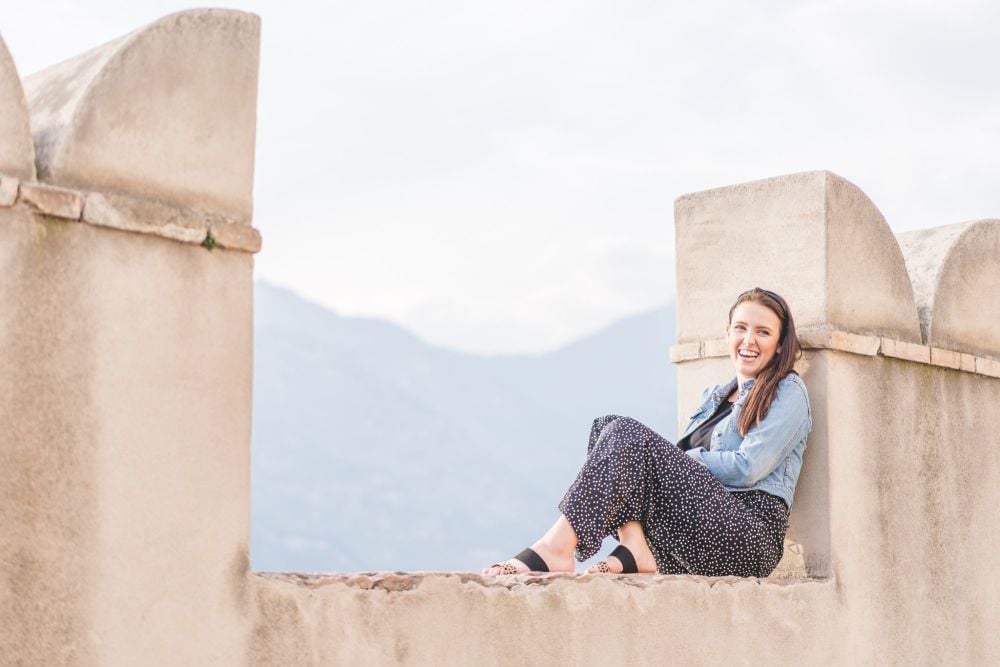 Here's what Sarah shared with us for this month's version of 'Let's talk about...'.
Sharon: What are the current trends in wedding photography? What are couples looking for?
Sarah: Ooh I'm definitely seeing weddings becoming more and more relaxed and moving away from tradition. I've chatted to a number of couples for this year who've decided to ditch the cake cutting pics, aren't having a first dance, or only want 3 or 4 group shots. I've worked recently on a wedding where the bride and groom have got ready and walked over to the church together. Weddings feel much more about spending the day with loved ones and celebrating, rather than focusing on the details. Doing things your own way rather than 'just because' ensures a truly unique day. Elopements and small intimate ceremonies are more popular than ever, with many couples choosing to travel to somewhere special with their nearest few - this can make for some stunning photographs in epic locations!
What's the best way for couples to find the right photographer for them?
There are so many different shooting and editing styles and it can be totally baffling. Photography styles range from full documentary where moments are captured exactly as they happen, the photographer has little to no input into the day, rarely posing couples or shooting formal images, right through to traditional wedding photography, more like staged images where the photographer sets up each shot in a particular way, there might also be additional lighting used. I'm probably totally in the middle of the two, relaxed, natural light photography. For the most part I let the day unfold, looking for laughs and little moments, but will offer guidance as needed on posing and getting couples to feel comfortable in front of the camera. I use natural light as much as possible and try not to take couples away from their guests for long for portraits.
Again, there are a million different ways your images can be edited, and its totally down to personal preference. I'd suggest having a look at a good amount of photographers and see what you're drawn to most, think about the kind of pictures you'd want to hang on your walls, or look back on in 20 years time.
Once you've found 'the one' be sure to get your date secured in their diary quickly. Dates book out as far ahead as 3 years!
What questions should they be asking? What should they watch out for?

Ask as many questions as you like until you're confident enough to book, we totally don't mind! Definitely make sure you've seen lots of previous work, a good full portfolio or full wedding set with images consistently edited in the style you like, and look for reviews from previous couples. You might want to check about the number of images you'll receive, what the editing turnaround time is and whether there are any additional costs - for example do you need to pay for extra images or retouching. Also ask about how long your photographer will be there on the day, will it actually be them who comes on the day or an associate, if they offer a second shooter, and what their deposit and payment schedule is. The answer to all of these questions will vary between photographers so make sure you have all of the info and ask away until you're happy!
What should couples do to make the most of their photographic moments?
There are some little things you can do to really help with your images on the day..
Bridal or groom prep spaces - choosing somewhere with lots of natural light and space to move around makes such a difference. Dark, cluttered or busy rooms are really hard to work in, not just for photographers but also for hair and make up artists too. Its worth taking the extra time to think about where you'll be.
Unplugged ceremonies - this doesn't have to be for the whole day, but I've got many a first kiss image with an iPad in the air, or a 360 camera on a stick across the aisle in front of the bridal party - encourage your guests to put the screens down and enjoy the moment :-)
The weather - The great British weather is something that worries lots of couples and photographers alike. If your wedding day happens to be wet I'd totally encourage you to embrace it - we'll plan for inside space and continue to look out for dry spells but absolutely pack some brollies and wellies and get out in it, it makes for fab images!
Any tricks for looking great in photos?
It's easy enough to say but try and relax to avoid stiff or uncomfortable images! On your wedding day during your portraits might be the first time you get to spend some time alone together, I normally tell my couples to take the opportunity to have a catch up and it won't feel all about the photographs. Im looking for little laughs and cuddles that will come naturally in that time. If you think it's something you'll stress about definitely look at booking a pre-wedding or engagement shoot with your photographer to have a bit of a practice run. A couple of little tips too - try and avoid fake tanning, it can look super obvious when standing next to someone with a natural skin tone! And if you're having a makeup artist definitely book in a trial to make sure you're totally happy with it, check it out in the daylight too!

If you'd like to see some of Sarah's gorgeous wedding photos, head over to her
website here
, and if you want a chat, I'm sure she'll love to
hear from you
!
-------------------
This blog is compiled by
Blue Lily Magnolia
, provider of bespoke and alteration services for wedding and bridesmaid dresses and accessories. Photography has been supplied by Sarah, with permission to share here.