Should a vegan couple serve meat options at their wedding?
Posted on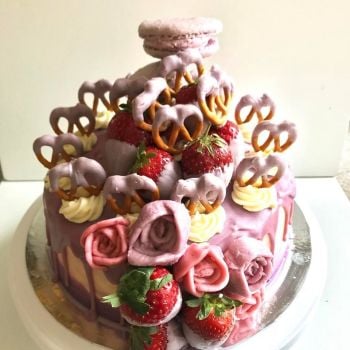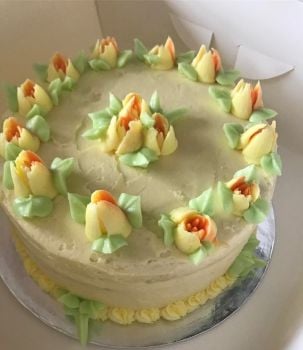 Recently I have come across this debate on social media - if you're a vegan couple, should you compromise your principles and offer meat options in your wedding menu? The same conundrum for vegetarians too. As with everything, there are always two sides of the coin and a very heavy debate to be had!
Let's look at Julie and Sean, who are meat eaters, but have a couple of family and friends on a restricted diet. Like most meat-eating couple planning their wedding, adding a vegetarian option is simply a given. Julie and Sean found that most venues are ready to offer dietary options. And they find that catering for a vegetarian or two doesn't seem to be a huge issue, adding no extra costs to their budget. Most likely, catering for the odd vegan guests doesn't seem to be particularly problematic either. Nor is there a huge dilemna for other health related dietary requirements - e.g. gluten free, nut allergies, etc. Caterers tend to already have plans in place for those.
Julie and Sean go on to plan their standard meat eating menu, with the majority of the meals that are being served being to their taste, and containing some form of meat. Only a small minority will have a restricted diet meal.
Now, let's consider two vegan or vegetarian couples, who are so because of principles and ethics rather than food preference. Lucy and Tom are vegans, and it happens that most of their guests (but not all) are vegans too. Shona and Rick are vegetarians, but most of their guests are meat-eaters.
Lucy and Tom, who will only have a handful of non-vegans at their weddings, are considering offering meat options and vegetarian options for their friends and family who have a different diet to theirs. Their thought is that since each time they go to these particular family and friends, they are made very welcome, and are always offered some vegan food. For their special day, they want all their friends, irrespective of food principles, to have a good meal, to spend time with them without worrying about whether they'll go hungry, or stressing over they will enjoy the food that that the couple has decided for themselves. In some ways, Lucy and Tom are very similar to our first couple, Julie and Sean - with a reversal of menu.
However, Lucy and Tom's vegan guests are rather outraged that they are even considering serving meat at their wedding! Why should they compromise on their principles, they say. And it is Lucy and Tom's wedding, and Lucy and Tom are vegans, so they all say, for one day, can't their non-vegan family and friends do the same as them? Should Lucy and Tom bend to their peer pressure and keep the wedding fully vegan?
Now let's look at our third couple, Shona and Rick, who are vegetarians with a majority of meat-eater guests. Shona and Rick think like most of Lucy and Tom's vegan guests. It is their wedding, and they would love to serve only vegetarian options - surely for just one day, everyone can find something that they're happy with in all the options being served? (4 canapes options, 3 starter options, 3 main course options and 3 dessert options).
It so happens that Shona's parents and siblings are rather traditional diners, who love their meat and two vegs, and Rick's family are fussy eaters. So at the mention of a vegetarian menu, a number of them are threatening not to come to the wedding if they are not served alternative options. Other meat-eating guests are being polite, and will have a try of anything to keep the couple happy, but many are feeling worried they won't enjoy the food, or that they'll be hungry after so many hours at the wedding. Shona and Rick are rather frustrated at the feedback they've received. How can their nearest and dearest feel that it is even an option to not come to their wedding over a dispute on food? Would her mum and dad really not come to their own daughter's wedding because they don't like the food? Then they start worrying, would all the money they are spending on food be wasted because everyone will turn their nose on the food and go eat burgers and sausages round the corner? Should Shona and Rick turn their wedding into a meat feast to satisfy the majority of their guests, at the sake of their own wishes?
So it is all rather complicated, and for the majority of us, who are just guests at weddings, we can sometimes take things for granted and not think about the other side of the story. There is no real right or wrong answer, and often, a compromise is not a solution, it is just making all parties unhappy. The bottom line however, is that a wedding is not only an invitation to dine and satisfy your palates. A wedding is a celebration of two people formalising their union, and inviting you to share in their joy. With this principle in mind, the couple should really be able to freely express their preferences at their own wedding. However, these little tips below may help:
For brides- and grooms- to be:
- Do let the guests know in advance if the menu is not what they normally eat, so they have the choice to prepare or decline
- Do offer nibbles and canapes which most people could enjoy, irrespective of their food inclinations, and serve them after dinner too
- Do allow guests to bring snacks for little ones
- Do allow flexibility over what part of the wedding your guests can attend (if they want to skip dinner but come to the ceremony and the evening party for example)
- Do expect some people to decline your invitation, and try not to be upset if they do
- Don't expect everyone to want to eat what's on the menu
For guests who seriously don't want to eat what the couple is serving:
- Do be grateful for the invite - not everyone makes it on the list!!
- Do make plans for what you will eat on the day (e.g. a big meal before the wedding and a midnight snack after)
- Do (politely) tell the couple if you are not intending to eat - there is no need for them to waste money on making you a meal you won't eat
- Do try to remember that you're not there for a food fest, but for celebrating a wedding
- Don't complain too much (openly!), no matter how frustrated you are!!
And for everyone, let's always remember that there is more than food at a wedding. We can all equally enjoy the ceremony, the first dance, the party, the atmosphere, the family and friends gathered, the flowers, the music, and the list goes on...
--------------------------------
Photo credits:
Star Baker Cheshire - Lemon cake and Drip cake featured above, and more yummy gluten-free, dairy-free, and vegan treats also being created in house for small and big celebrations.
---------------------------------
Blue Lily Magnolia certainly does not make wedding food (we just enjoy them), but we make gorgeous bridal accessories, which assist many beautifully weird and wonderful celebrations. To have a look at previous work, check out the gallery.